WE ARE A
LEAD GENERATION COMPANY
SERVING THESE INDUSTRIES AND MORE
SAAS PLATFORM
Scale faster with a multi-channel sales approach targeted towards SAAS and technology platforms.
SAAS Leads
MARKETING SERVICES
Pursue marketing leads using industry-specific solutions based on proven technology and experience.
Marketing Lead Gen
BIG DATA CONSULTING
Discover clients in the big data consulting industry with our trusted B2B lead generation services.
Data Consulting Leads
ADVERTISING SERVICES
Increase interest in your company from interested decision-makers using tools focused on the advertising industry.
Advertising Lead Gen
HEALTHCARE
Engage qualified sales leads from top clients in the healthcare market with our hyper-targeted lead generation approach.
Healthcare Lead Gen
DATA SCIENCE SERVICES
Find new clients interested in data consulting and science services using our lead generation process.
Data Science Leads
SECURITY PLATFORMS
Gain quality leads from ideal prospects within the security platform industry using lead generation services.
Online Security Lead Gen
SOFTWARE DEVELOPMENT
Reach clients in the software development industry with our proven multi-channel lead generation approach.
Software Development Lead Gen
FINANCIAL SERVICES
Connect with leads based in the financial services sector using Launch Lead's targeted financial platform solutions.
Financial Lead Generation
EDUCATION & TRAINING
Trust our education and training lead generation services to gain interest in your product offerings.
Education Lead Generation
IT
Drive your business forward with Launch Lead's technology-driven approach to IT sales and marketing.
IT Lead Generation
MERCHANT SERVICES
Fill your sales pipeline with ideal clients in your merchant service market with our targeted lead-generation solutions.
Merchant Services Lead Gen
LOGISTICS
Grow your outreach using Launch Lead's trusted lead generation services for shipping, supply chain, and logistic firms.
Logistics Lead Generation
TRADESHOW MARKETING
Stand out from your competitors using Launch's proven trade show marketing strategies and technology solutions.
Trade Show Lead Generation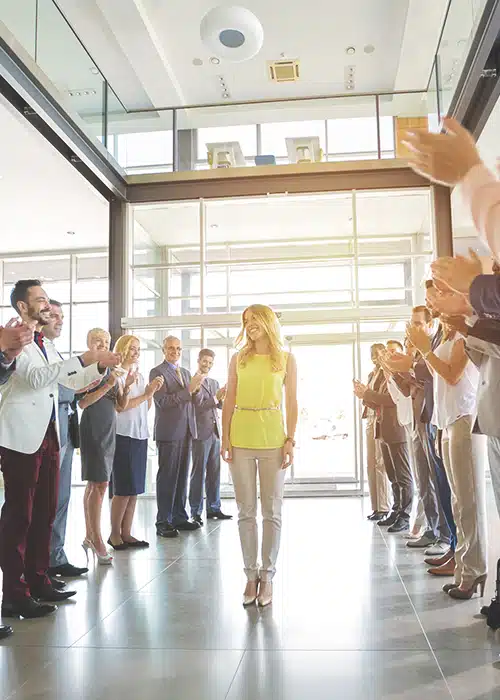 WHY LAUNCH LEADS
LEAD GENERATION SERVICES THAT DRIVE OPPORTUNITY
Launch Lead's mission is to help companies scale faster and more efficiently using our multi-channel solutions, including B2B business lead generation, demand generation, and appointment setting. Our proprietary technologies, strategies, and processes help our highly trained team deliver best-in-class performance.
Using innovative solutions that answer complex gaps within our client's in-house sales campaigns, Launch Leads maximizes B2B sales opportunities for businesses within various industries. Outgoing and incoming sales will push your company to the top of the leaderboard. Our proven approach centers on reliability, transparency, and communication, creating successful partnerships for our clientele.
Simply put, our proven lead generation strategies provide Opportunity. Accelerated. Discover how the Launch Leads advantage can fuel your success.
We've been featured in Forbes, Forrester, and numerous other trusted publications, highlighting our capabilities and value. Simply put, we provide Opportunity. Accelerated.
LEARN MORE
WHY LAUNCH LEADS
APPOINTMENT-SETTING SERVICES THAT DELIVER RESULTS
Launch Leads handles every aspect of your top-of-the-sales-funnel needs, from compiling qualified leads lists to cold calling to lead nurturing to B2B appointment setting with interested decision-makers. Our lead generation specialists work with you to customize an appointment-setting strategy that engages your ideal customers using a multi-channel approach to fill your sales teams' calendars with qualified appointments.
The Launch Leads team consists of experienced B2B specialists who collaborate their efforts to ensure your company is a leader in your service industry. Along with Launch Lead's knowledgeable insights and proven strategies, our appointment-setting services boost interest in your company. We help you book appointments with priority prospects interested in buying from your closers.
While many companies overextend themselves running DIY lead generation campaigns, you can discover missed opportunities by partnering with Launch Leads. For us, B2B appointment setting is more than a job—we want to see our clients succeed. We are proud to be a lead generation company and market influencer with features in leading publications worldwide. Whether you are looking for inbound or outbound lead generation, appointment-setting, or trade show marketing services, count on Launch Leads.
FEATURED
CLIENT SUCCESS STORIES
LAUNCH LEADS
AWARDS & RECOGNITIONS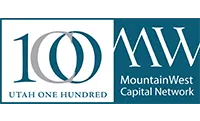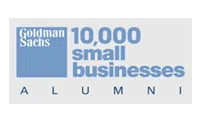 Reliable results depend on proven B2B lead generation strategies. Today's sales formulas constantly change with the introduction of new technologies and evolving platforms. Our established and updated solutions make companies stand out from their competitors, no matter the business forecast. The success of our latest B2B lead generation strategies even received the attention of Forbes, Forrester, and numerous other trusted publications, which featured the success of Launch Lead's B2B lead generation services. Inc. also highlighted our appointment-setting company as one of America's Fastest-Growing Private Companies by awarding Launch the Inc. 5000 award for three consecutive years.
LEAD GENERATION
FREQUENTLY ASKED QUESTIONS
What is lead generation?
Companies use lead generation as a marketing tool that initiates consumer interest in their services. This lead creation happens through a variety of means. At Launch Leads, we use lead generation to attract and convert business prospects into genuine interest. We often use a mix of digital channels to establish consumer interest. Rather than using your business's time and means, we handle initial sales efforts so you can focus on more qualified buyers.
Lead Generation services like Launch Leads also bring more qualified buyers to your doorstep thanks to our experience and proven data-driven solutions. Using B2B Lead Generation, you will maximize your prospects and establish what your business truly needs—growth.
How do lead generation companies work?
B2B Lead generation companies take the stress and worry out of building interest in your company by handling the initiation process. Businesses like Launch Leads can help develop your company and uncover new areas of opportunity. Lead generation specialists give you the expertise to build your business using various proven tools and solutions. Outsourcing your sales efforts can grow your business more than you thought possible, thanks to proven appointment-setting abilities.
What are B2B sales?
Business-to-business, otherwise known as B2B, refers to transactions between businesses involving companies in different industries, manufacturers, retailers, wholesalers, etc. These interactions exclude those occurring between business and individual consumers, also known as B2C. Therefore, B2B sales include the selling of one business's product or service to another company.
B2B sales are a growing facet of the economy, with $9 trillion in total US sales in 2019. The ever-increasing market also leaves room for growth. Many involved in B2B sales consider it more challenging than B2C sales, as it frequently involves in-depth practices and long-term B2B lead generation campaigns.
What is the process of lead generation?
The B2B lead generation process involves customizing a sales campaign that involves various services targeted at your key client demographic. While the method may include routine strategies, like qualifying leads, generating interest, and converting, Launch Leads implements improvements that maximize your sales potential. Some exclusive lead services employed in our multi-channel approach include dead lead revival, lead nurturing, qualified appointment setting, and rapid inbound lead response.
What are the types of lead generation?
The two main types of lead generation include inbound lead generation and outbound lead generation. Some inbound lead generation strategies include SEO, social media, PPC, and other marketing services. Outbound lead generation comprises cold calling, direct mail, advertising, and email marketing.
Most companies in B2B sales use a mixed approach of inbound and outbound lead generation. Launch Lead's multi-channel approach gives you the precision needed to hit your sales goal target. Whether focusing on hyper-targeted lead lists or improved cold-calling campaigns, our team focuses on filling your sales pipeline so you can do what you do best: closing deals.
What makes Launch Leads different?
The Launch Leads difference will make your company a standout in the business world. Our approach is centered on the premise that reliability, transparency, and communication are the cornerstones of successful partnerships. Working with our B2B lead generation experts, you'll find new customers, foster growth, and drive your business forward. We will continually work with you to optimize our game plan so that we can constantly add to your business as growth continues to build.
LEAD GENERATION COMPANIES
PROVEN SALES-BOOSTING STRATEGIES
Business-to-business sales are more than making cold calls and email blasts. It requires precise methodology customized to fit your brand. Launch Leads leverages personal industry experience and the latest sales technology to meet the needs of your prospective leads head-on. Unlike other lead generation services, we put in the time and work required to maximize interest in your product. For us, it is all about lead nurturing.
Our lead generation partners push prospects through the buyer's journey, from initial contact to sales appointment. We understand that most contacts won't roll the dice when you first make contact. It will require several interactions between them and your business before they feel comfortable moving forward. That is why we established a multi-channel approach to lead generation.
Using a range of communication avenues and our proven process, our strategists will develop a relationship that puts prospective leads where they should be—your sales funnel. The structure of our lead gen process relies on four core tenets.
Strategic Planning
Developing a strategy includes getting to know your needs as a client. We will ask you, "What are your sales expectations, goals, and metrics?" Then, we will further elaborate on your current sales techniques, branding, and ideal partner scenarios. Holding transparent meetings will enable you to create sales campaigns that accomplish our predetermined goals. Mapping out how our lead generation strategy will include factors such as:
Contact strategies
Contact cadence
Cell type
Penetration method
Appointment reschedule strategy
Appointment distribution
Prospect tier creation and analysis
Historical analysis
Competitive advantage/disadvantage analysis
Lead retirement
Assessing available data
Multi-Variable Testing
Before unleashing the full force of our lead generation campaign, we put our strategy to the test. This tenet is also known as the Test Dial Phase. During this process stage, our team monitors lead communication to analyze its effectiveness. Our partners will also receive coaching throughout the day to maximize performance. The initial test dial phase will help us understand basic performance questions like:
Are we targeting suitable prospective leads?
Are we speaking to the target when we make initial contact or receiving referrals instead?
Are we hitting our predetermined contact percentage?
Is the message effectively communicating the product?
What is our open rate on virtual communication platforms, such as email?
Is the unsubscribe rate average, high, or low?
What is the overall feeling of how things are going when speaking with agents?
Do agents have any changes they would recommend?
Performance Evaluation
After completing the Test Dial Phase, our team will sit with agents to reassess how things went. Together, they will determine whether the initial campaign strategy would meet the client's goals or if we need to re-adjust. This evaluation phase will clearly define performance goals for the campaign and individual agents. A few of the questions that we will ask during the performance evaluation include:
How many phone calls should an agent make per hour and day?
How many appointments should we expect to set each week?
Regarding setting appointments and sales pitches, what is a realistic sales conversion percentage?
What appointment-held percentage goal should the agent aim to hit?
Campaign Optimization
Once the campaign goes live, we will work with the agent consistently to monitor success. Our lead generation experts regularly hold coaching and evaluation meetings to maintain and optimize campaign performance levels. As clients meet with prospective leads, we will debrief agents to adjust for any changes that might be necessary during the first stages of contact. The lead generation campaign strategy will also receive period reviews to maximize sales performance further.
As the campaign progresses, we will consider scaling the strategy to ensure we take advantage of every opportunity. Our team will consider feedback from campaign agents and established data to determine whether we are operating with an optimal ROI. If there are any changes that we can make to increase sales or positively impact performance, we will implement them.
Additional questions we might consider during campaign optimization include:
Would other agents increase ROI without negatively affecting spend?
What other lead-generation services can we implement to reach our goals?
Is the budget to scale, or should we reduce or suspend marketing initiatives to stick to the predetermined budget?
YOUR LEAD GENERATION PARTNER
OUTSOURCED LEAD GENERATION THAT WORKS
Partnering with our lead generation company will dramatically improve your sales performance. Relying on Launch Leads will include more than simply cold-calling prospective leads and waiting for them to believe in your brand or product. We will unleash a tailored multi-channel approach that gets you in front of the people who matter most—prospective leads. Our outsourced lead generation model provides the solutions your business needs to increase conversion rates and efficiency. We execute proven strategies by working with your team to outfit our approach to your sales market and increase the flow of new business leads into your pipeline.
With Launch Leads on your side, you can be more than an unknown number on the caller ID. Our outsourced lead generation strategies will help generate buzz, increase interest, and get your team in the door of your ideal client's top decision-makers. Along with the work we do before you meet, our team will keep up with leads to ensure that you stay top-of-mind as they decide to buy.
Partner with Launch Leads' lead generation company experts to transform ideal prospects into interested decision-makers. Our proprietary data, technology, and proven sales processes enable our highly trained team to deliver best-in-class performance. Proven solutions combined with outreach research make up our multi-channel approach to maximizing sales opportunities. We add tangible value to our clients' pipelines, from increasing leads and improving traffic to negotiating deals and signing contracts. Start the sales conversation with key players in your target industry by partnering with Launch Leads today.
Partner with the Launch Lead outsourced lead generation experts to meet the problems facing your sales department head-on. Together, we will discover missed opportunities, transform prospective leads into new customers, cultivate business growth, and help you stand out in your industry. Trust our lead generation partners to implement a custom game plan that adds value to your business while optimizing your sales strategy. Whether you are interested in lead generation companies, inbound or outbound cold calling, appointment-setting services, or other lead marketing services, count on Launch Leads.